Getting To Know Us
We know meeting someone for the first time can be intimidating and going to a new church for the first time can be nerve-racking. We want to help make your first experience at Westlight Community Church a great one!
SERVICE TIME:
Westlight meets every weekend and offers an online streaming option during the pandemic:
Sundays at 10:00am
KidZone at 10:20am. Please bring your child(ren) with you to service and they will be dismissed after announcements.
Youth Life Group gathers on the 1st and 3rd Sundays at 10:20am. Please bring your teen(s) with you to service and they will be dismissed after the opening worship set.
LOCATION & DIRECTIONS
Westlight Community Church is located in West Los Angeles at Richland Avenue Elementary School on Federal Avenue. Find it on Google Maps here.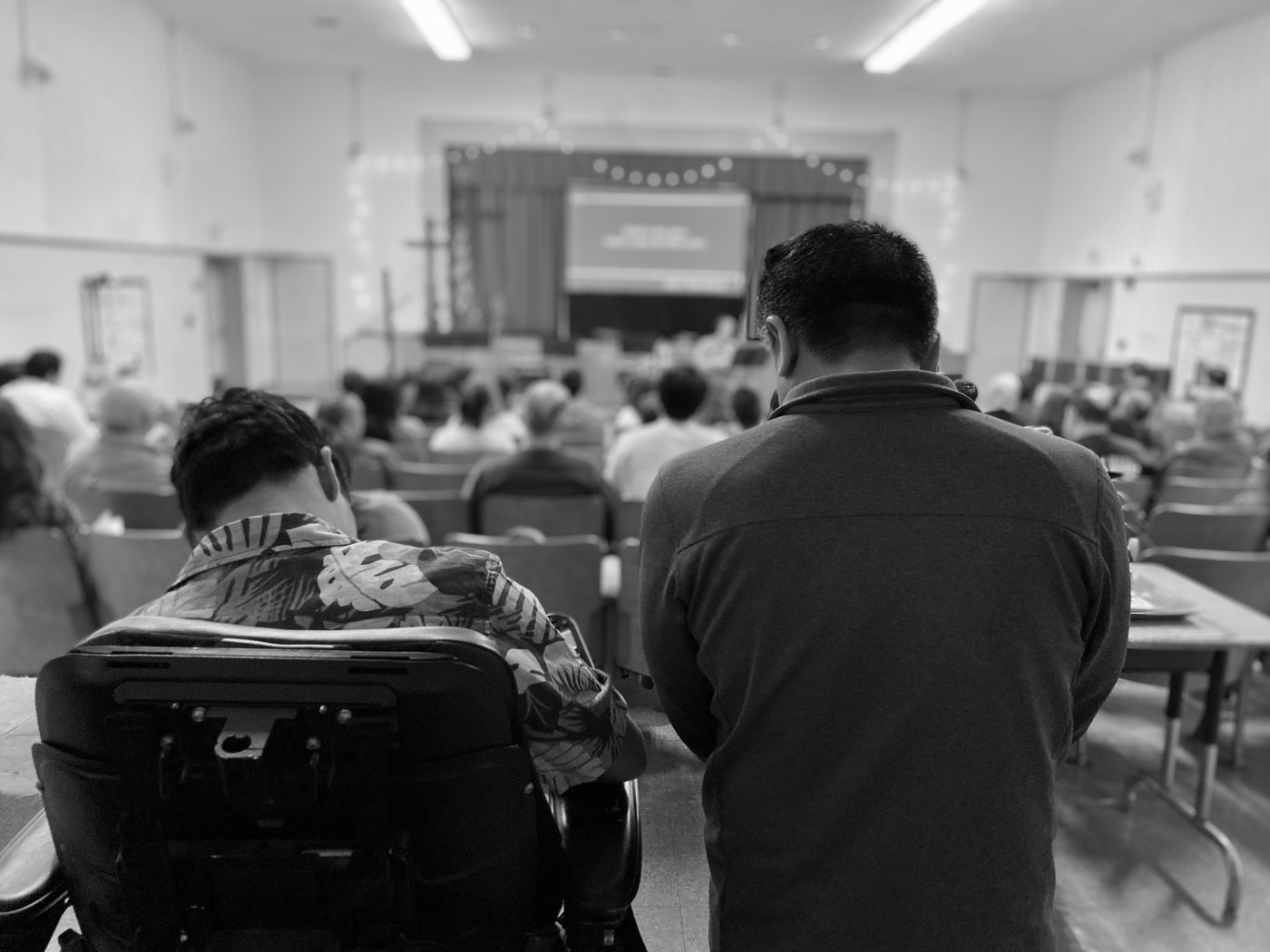 What can I expect?
How long is a Church service?
A Westlight Community Church service is about 70 minutes in length. Services begin with our worship team leading the church in music - song lyrics are projected onto the screens so you can sing along and/or engage with worship however you feel most comfortable. After the music portion of service is complete, someone will come out to give announcements. Then we dismiss the children to KidZone and youth to Youth Life Group (1st & 3rd Sundays). The pastor will share a message about God. The sermon is typically between 30-40 minutes. Finally, the worship team will wrap up the service with one or two songs.
What's the culture like at Westlight Community Church?
Sunday's at Westlight are exciting, casual, and relaxed. Come as you are and expect to feel welcomed as our guest.
Simply stated, at Westlight, we're all about Experiencing Heaven Together. We often think of heaven as a place we go after we die, but Jesus taught and prayed for something better.
"...your kingdom come, your will be done on earth as it is in heaven..."
We talk about God a lot because He's changing every area of our lives on this earth; in Him we've found hope for our future.
We value SIMPLICITY, FAMILY & AUTHENTICITY
We focus on what is meaningful
We want you to be part of our family
We welcome all, no matter what
Want to know the best part? No matter what you've been through or what questions you might have about God and faith, our church is a place where you'll find the love, grace, and forgiveness Jesus gives to everyone.
Westlight is a Free Methodist church in West Los Angeles.
We meet at Richland Ave. Elementary School at 10 AM and live stream our services on YouTube
What about my kids?
Our desire is for your child to know, love, and trust Jesus! At KidZone, we strive to live up to this value. The other thing we make a value is your children's safety. Because of that, we have a check-in process for our KidZone program. Upon arrival, please check in with one of our KidZone leaders at the table with the KidZone logo (you can't miss it!). We'll give your child a wristband and give you a card you'll need to pick your child up. The entire process should take less than 3 minutes. Then, you and your child will make your way to the auditorium for service. After singing and announcements, the children are dismissed to KidZone. At this time, escort your child to the KidZone area. KidZone is offered for kids ages infant through Grade 5.
At KidZone, your child will connect with God, one another, and the neighborhood through Bible stories, crafts, activities, small groups, and prayer. Snacks will be served, so let us know of any food allergies.
Pick up your child immediately after service.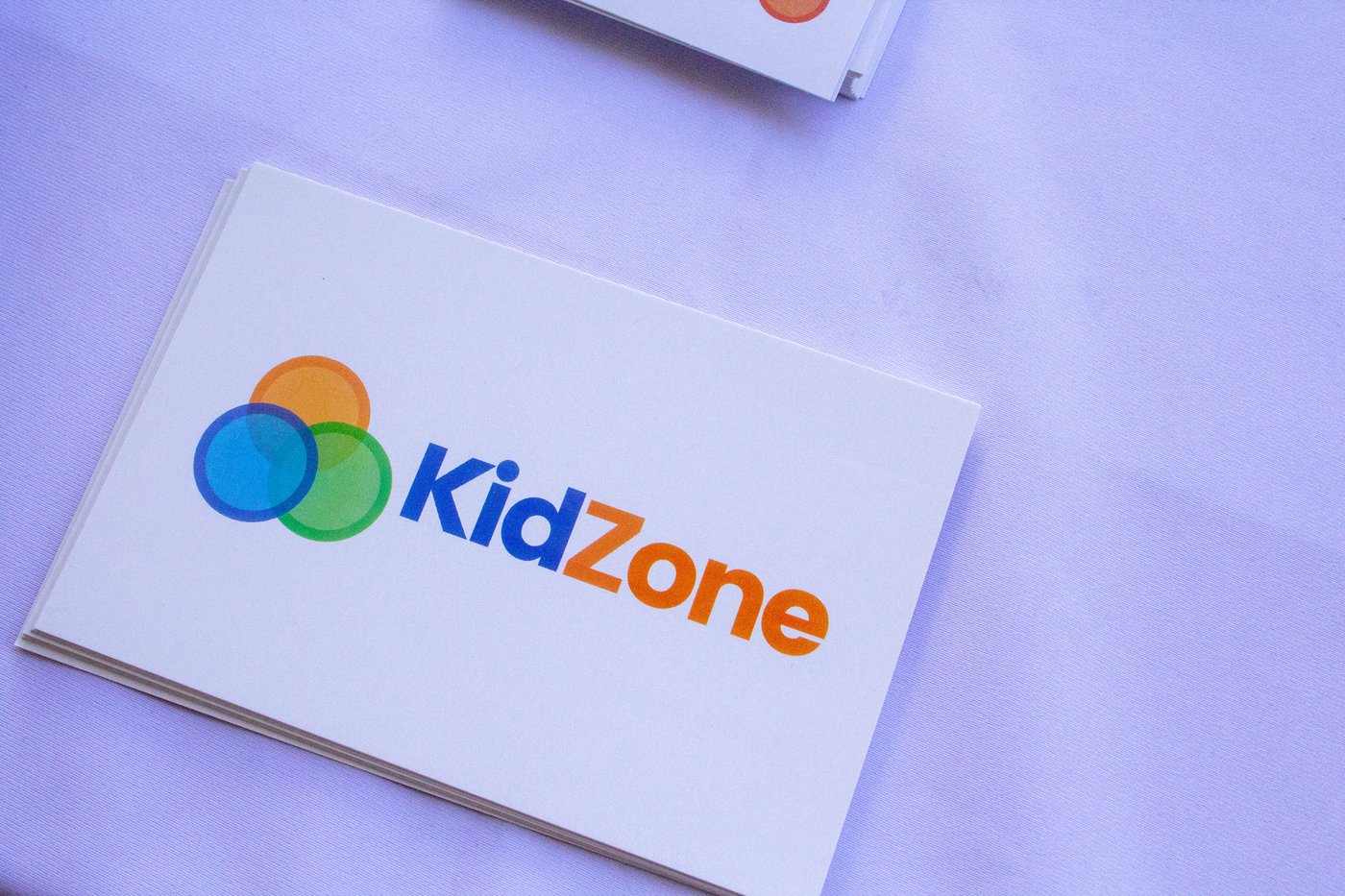 What about my teenagers?
Research shows there is great value in integrating middle high and high school students with adults. For this reason, students are encouraged to join the adults in service, assist in KidZone and engage in Youth Life Group on the 1st and 3rd Sunday month.
In Youth Life Group students grow in their faith through conversation and relationships. We will walk with your child as they figure out who they are and who God is.